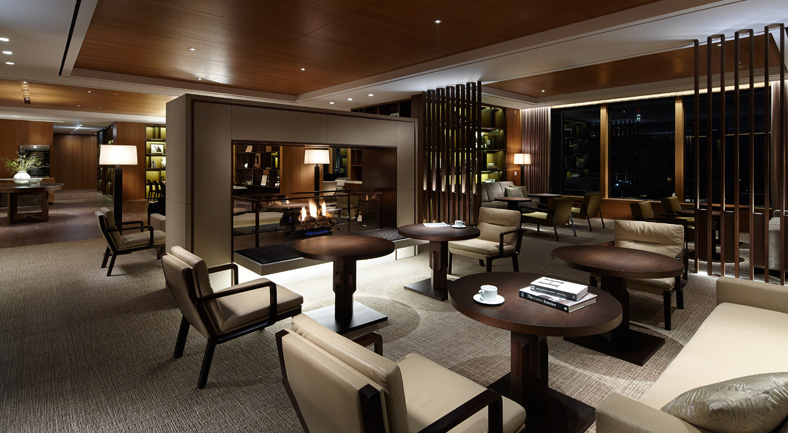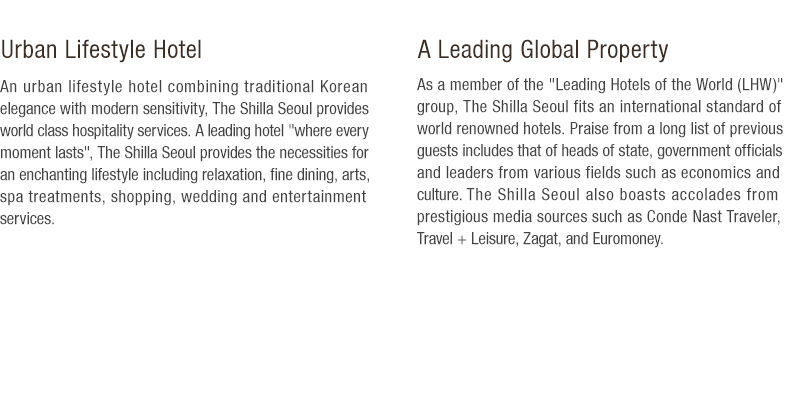 Contemporary Lifestyle Destination
The SHILLA SEOUL, a prestigious hotel of the world that has both the traditional beauty of Korea and a modern sensibility, is a premium life-style hotel that offers refined rest and service with philosophy. Its guest house called YEONG BIN GWAN receives VIPs with the traditional beauty of Korea, its modernistic interior is designed by Peter Remedios, and the natural beauty of Nam-san come in harmony to give THE SHILLA SEOUL the elegance and beauty to represent Korea. THE SHILLA SEOUL is introducing a new concept,'Contemporary lifestyle destination', and it is being reborn as a place that offers its patrons not only rest but also a refined lifestyle니다.
As a Global Luxury Property
As a member of LHW, THE SHILLA SEOUL is on par with other luxury hotels of the world, and it provides stellar service for each patron. So, it gets compliments from heads of states and renowned figures in the fields of diplomacy, economy, and culture. As a matter of fact, it has been selected as the best hotel in Korea every year by well-known foreign media such as Conde Nast Traveler, Travel&Leisure,Zagat, Euromoney, etc..