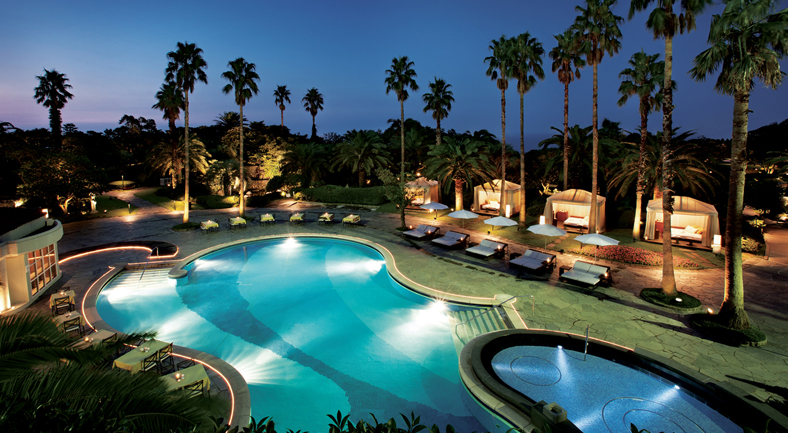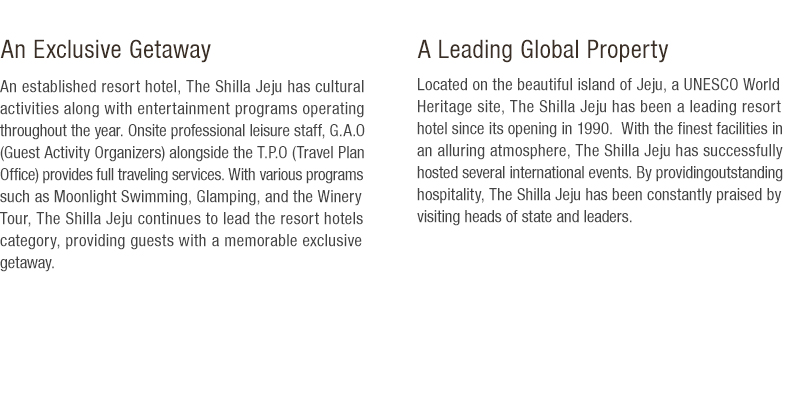 A Luxury Getamay
THE SHILLA JEJU is a resort that has the beautiful scenerty of Jeju, a world's natural and cultural deritage site, and has been building its reputation since opening in 1990. It is also a resort with class and culture and has successfully handled many major international events. When it joined LHW, the federation of the world's best luxury hotels, in October 2004, it rose to join the ranks of world-famous luxury hotels. It is known as the resort with an exotic atmosphere and the best facilities, and it puts its patrons first. With its specialized service, it has received compliments from heads of state.
As a Global Luxury Property
THE SHILLA JEJU has an ongoing cultural and entertainment program year-round for patrons to settle into a refined resort hotel culture. Moreover, since 2008, it has offered a leisure helper service called GAO (Guest Activities Organizer), and a full travel reservation service called TPO (Travel Plan Office) for everything from flight reservations to rental car reservations. With this kind of innovation in software, THE SHILLA JEJU is leading the trend as an advanced, systematic resort.